Featuring 30 unique rooms in tropical style and all buildings are facing to the sea. Guests can enjoy the view from the balcony surrounding with the beautiful garden and landscape. Our resort sits on a truly beachfront location, like a private island, is especially a right choice for family and friends looking for their holidays.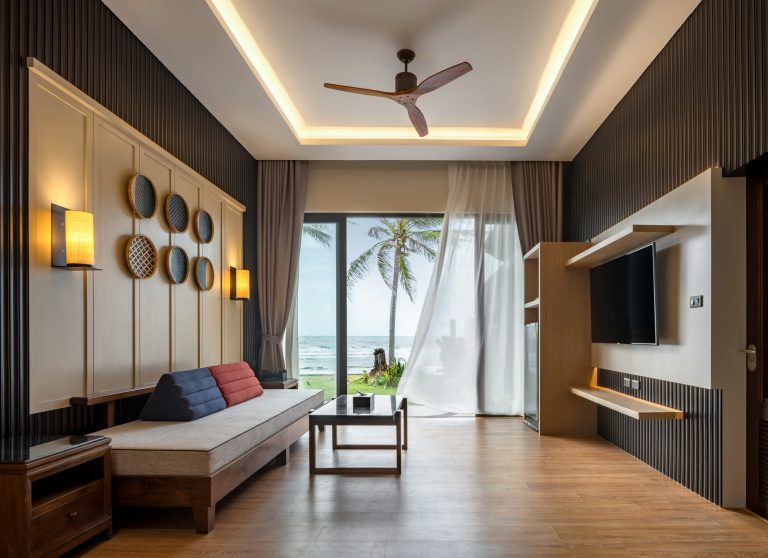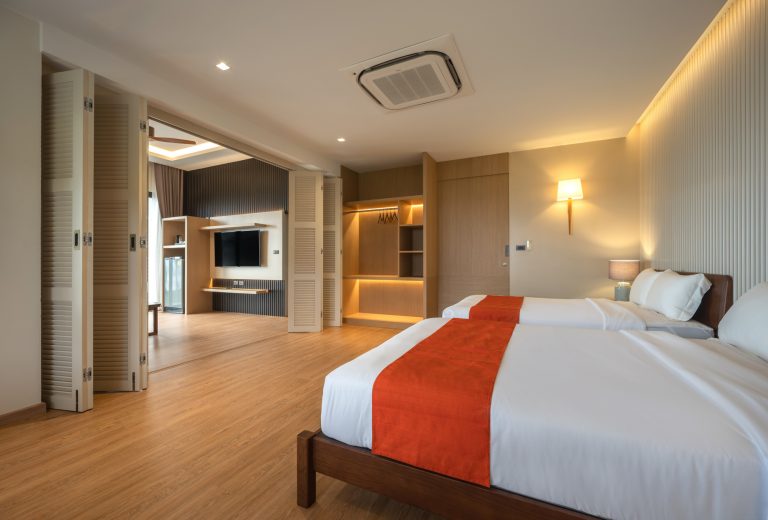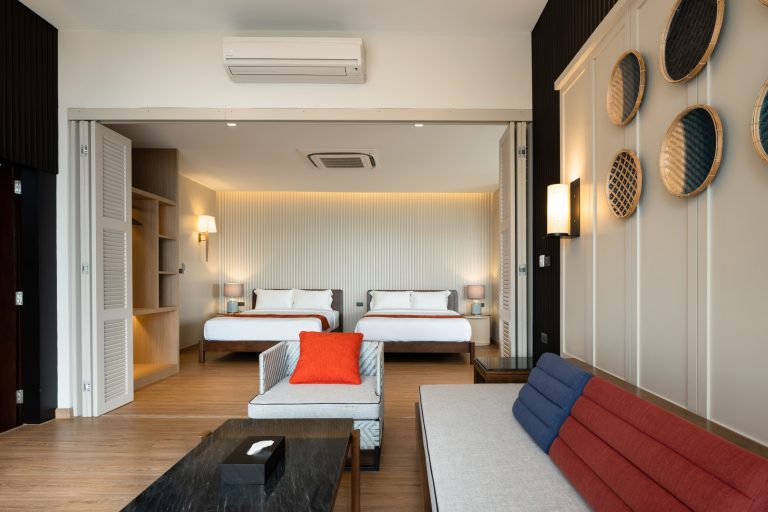 The one and only beachfront room is suitable for family or a group of friends. This room features the master bedroom is connecting to living area. Twin queen-size beds in the master bedroom and large daybed can accommodate up to 5 guests.
The deluxe room is newly renovated in tropical style. Offering the king-bed and large sofa bed while the guest can enjoy the beach and our twin palms signature from the veranda.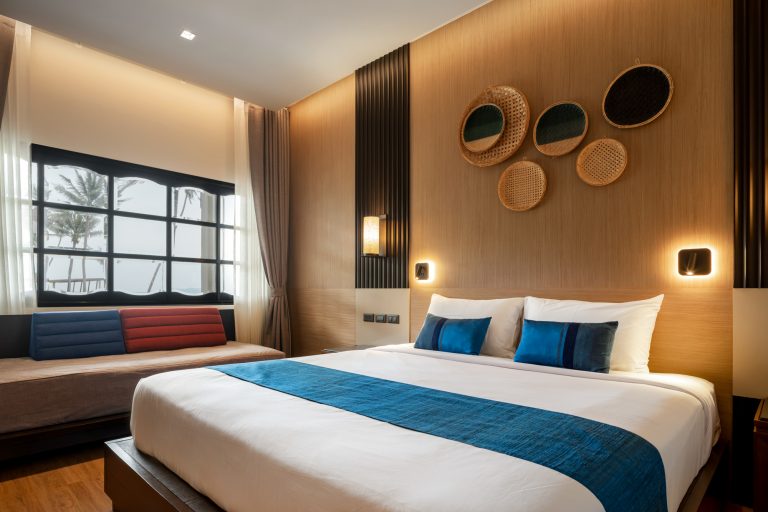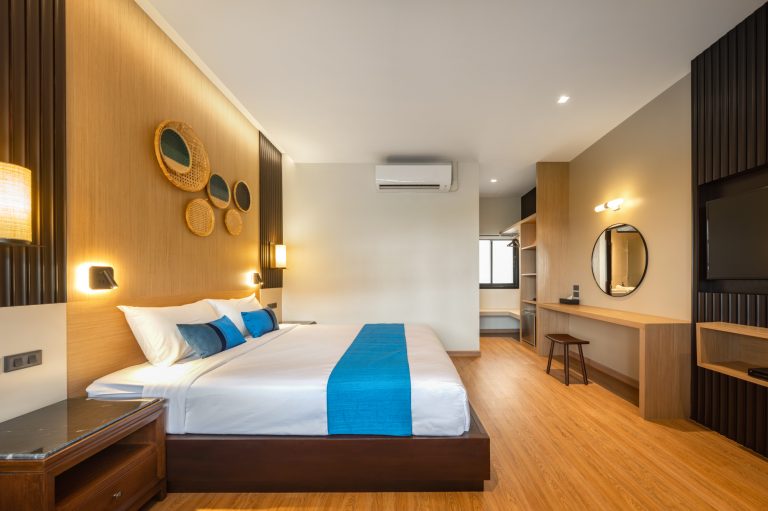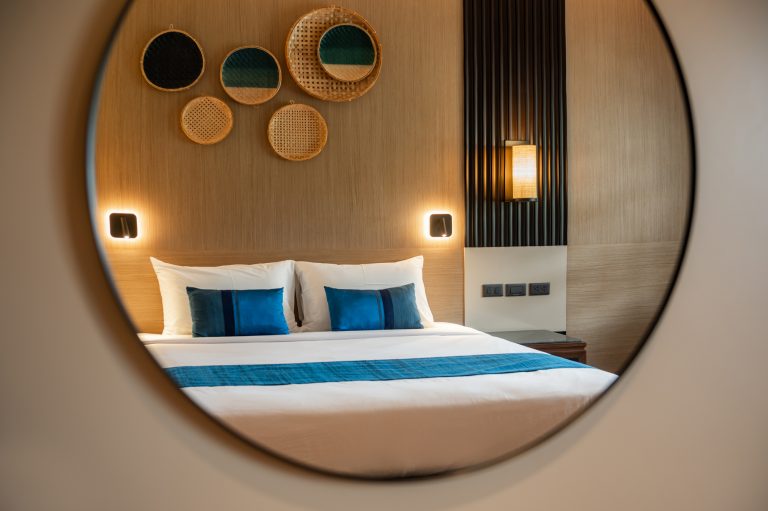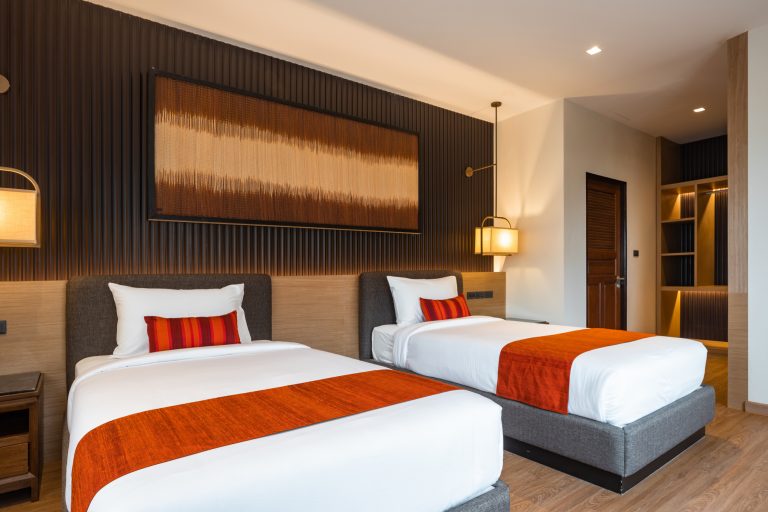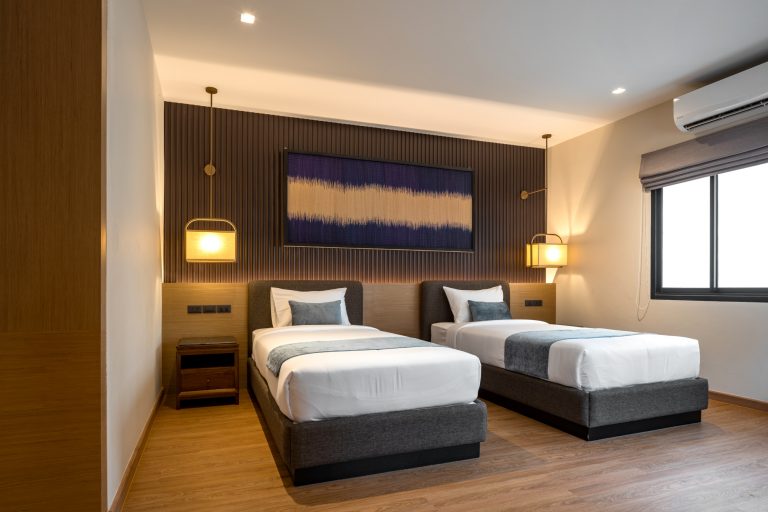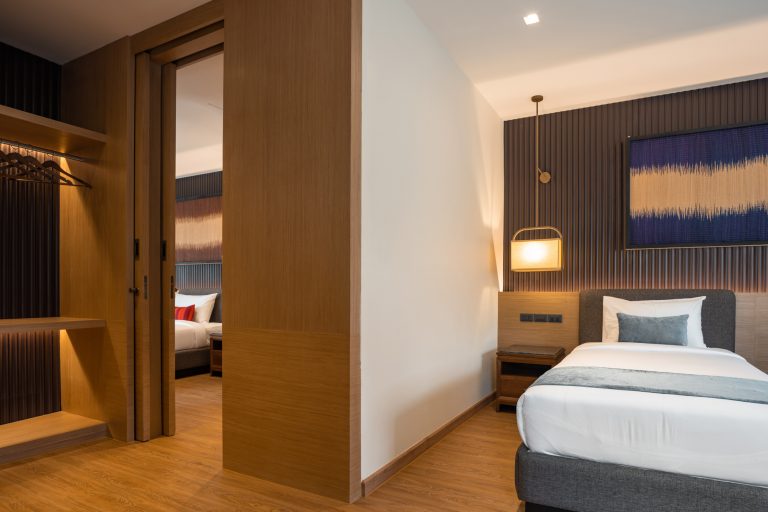 The attached twin house offers the connecting room types. Each room features Twin beds (3.5 feet) and one sofa bed that turns to an extra bed. This is perfect for family and friends travelling together.
Beachfront Triple Standard
There are 10 beachfront rooms in the 2-storey building next to the lobby. The rooms and veranda are facing to the sea. Each room offers twin beds (3.5 feet) and one sofa bed so the guest can stay up to 3 guests.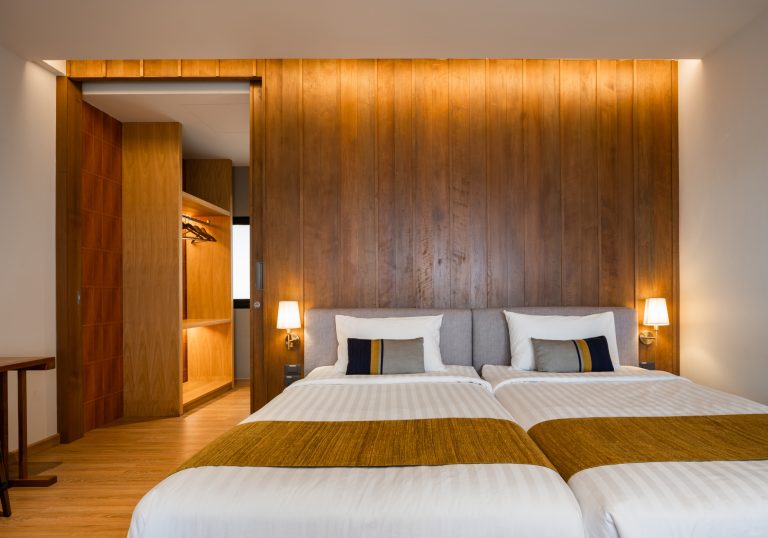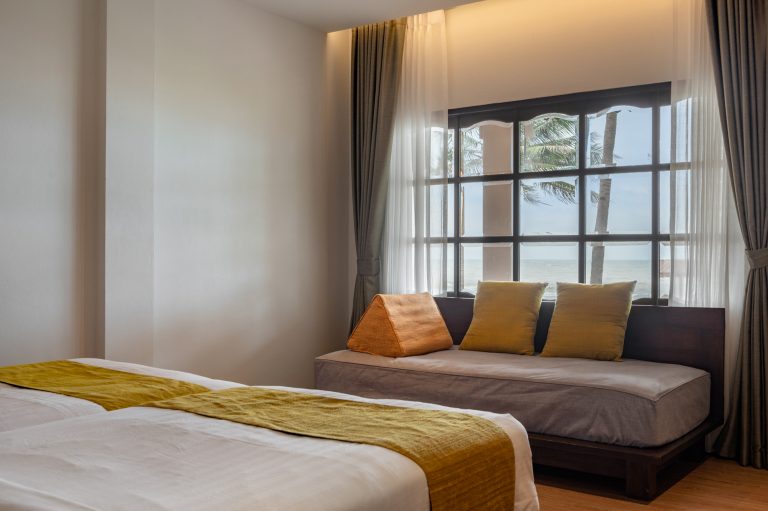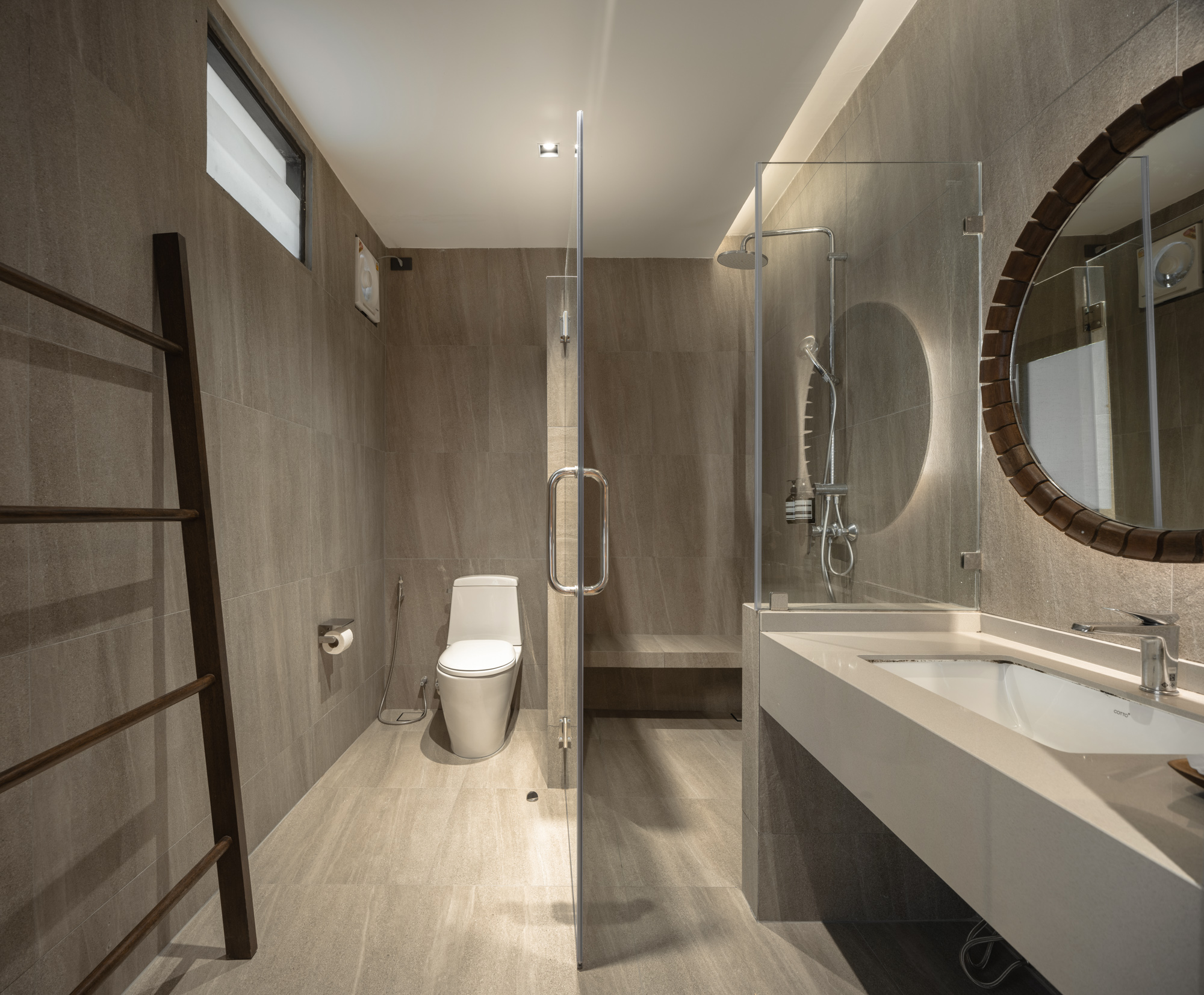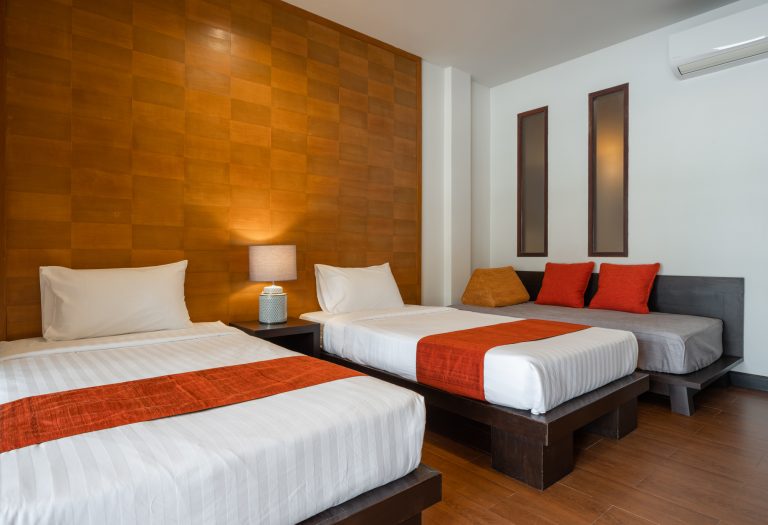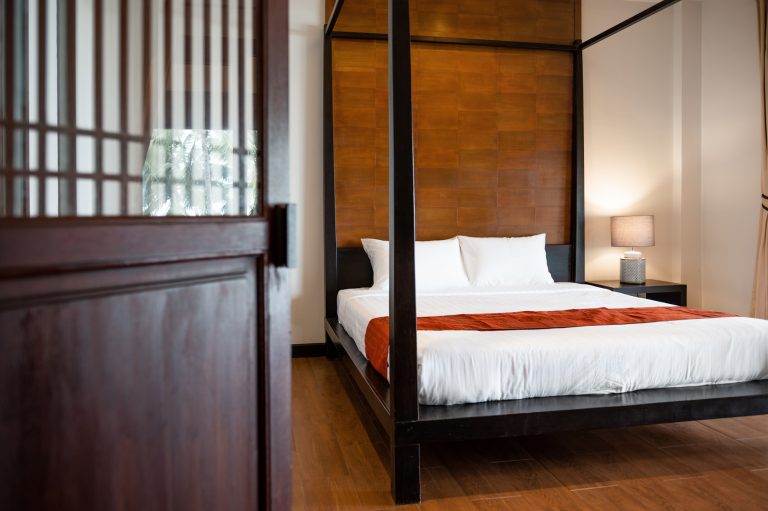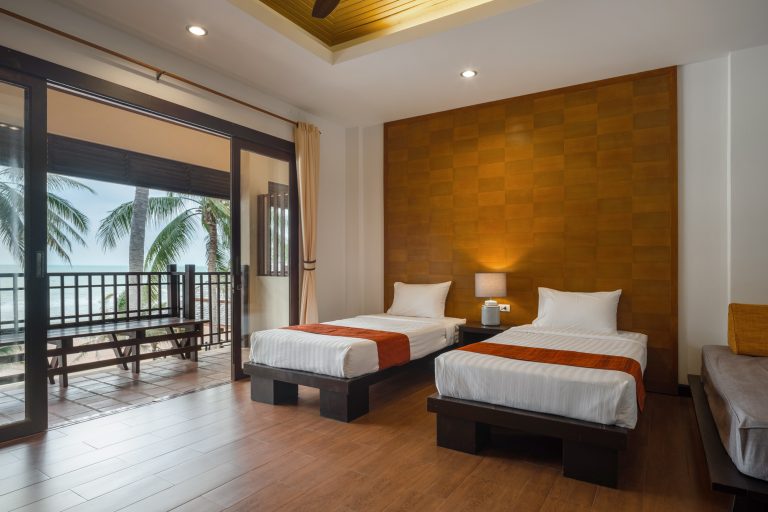 The 2-storey building faces to the main pool and sea. The rooms offer king bed or twin beds with one sofa for the extra bed. The guest can enjoy the sea view from the bedrooms on their own balcony.
The beachfront villas next to the main pool. The villa sits on the beachside featuring the king-bed and a large sofa with outdoor bathtub.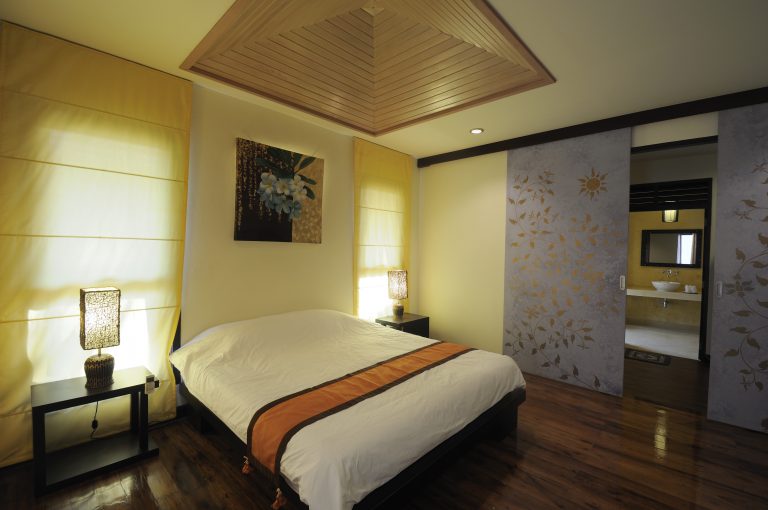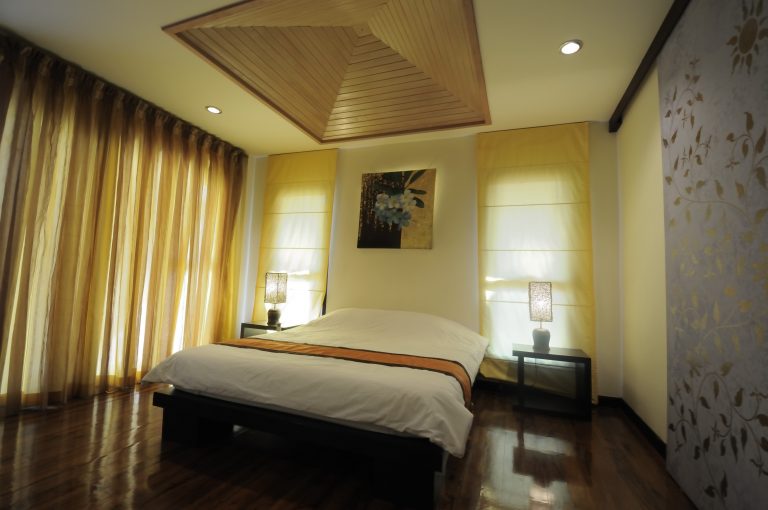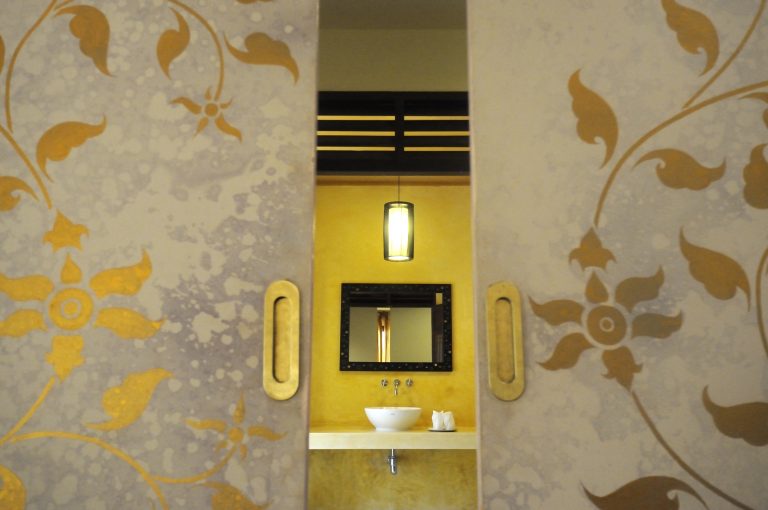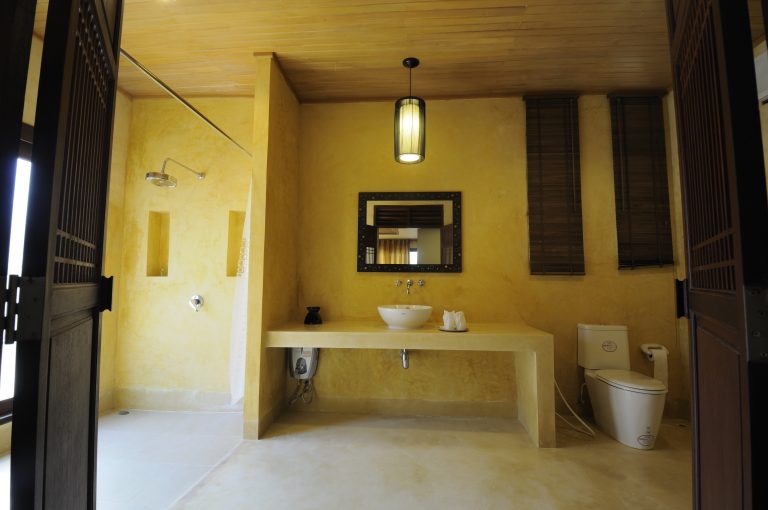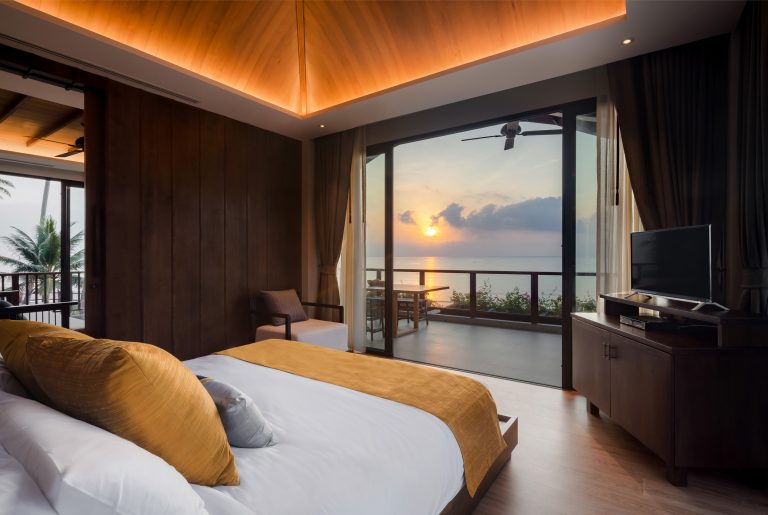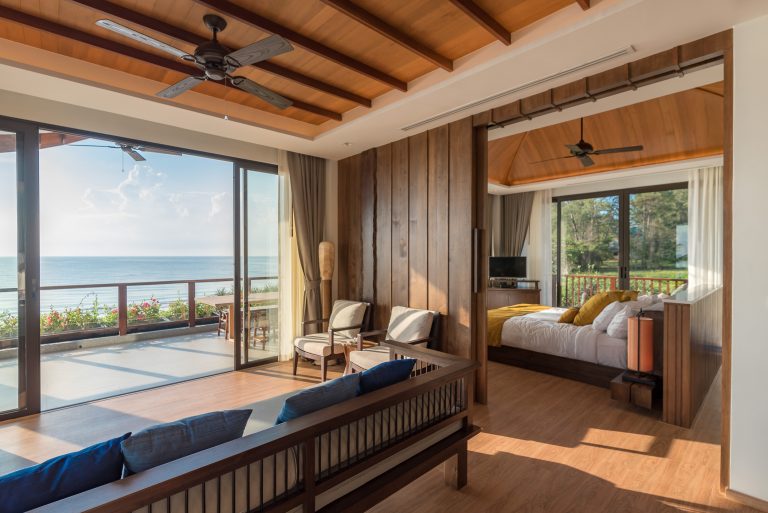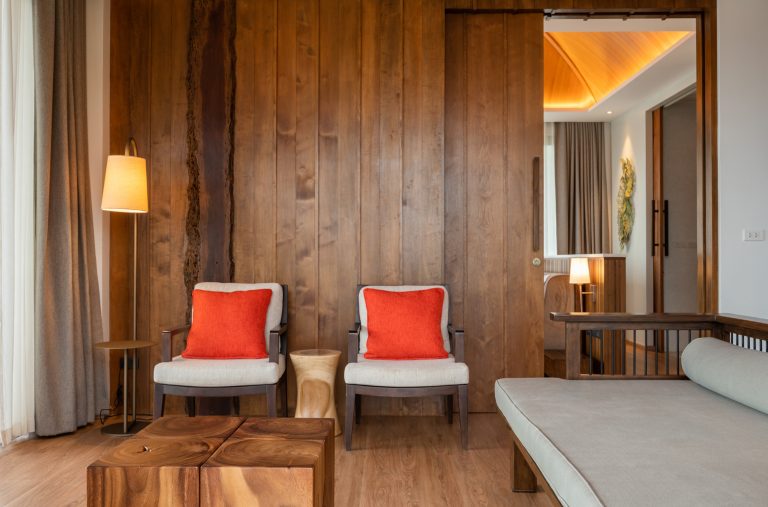 Six-bedroom private pool villa offers 24-meter beachfront reserve. The 2-storey villa sits on the beachside featuring three-bedroom with spacious living area each floor. the villa offers the panoramic sea view and surrounded by coconut palms and tropical garden.